UPDATES
Special information, updates and some of the events where we've been with our products.
BRAZILIAN WINES AT THE GIRAFFA RESTAURANT / ORLANDO-FL   [robo-gallery id="992"] At the Giraffa Restaurant (5145 International Dr. Orlando FL 32819), you can taste some of the best varieties of our fine Brazilian Wines. Mrs. Nara Giatti, franchise owner, is always...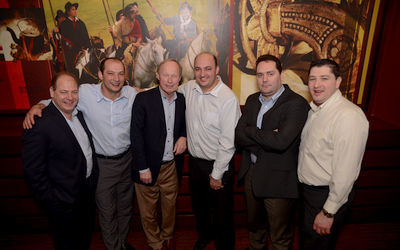 FOGO DE CHÃO MIAMI/FL - LEADERSHIP MEETING [robo-gallery id="1007"] Mr. Valdir Aragoso, president of Aragoso Corp and Mr. Larry Johnson, CEO of Fogo de Chão, in the dinner event for the 2015 Fogo de Chão Leadership Meeting. The exclusive Cachaça Weber Haus Extra...